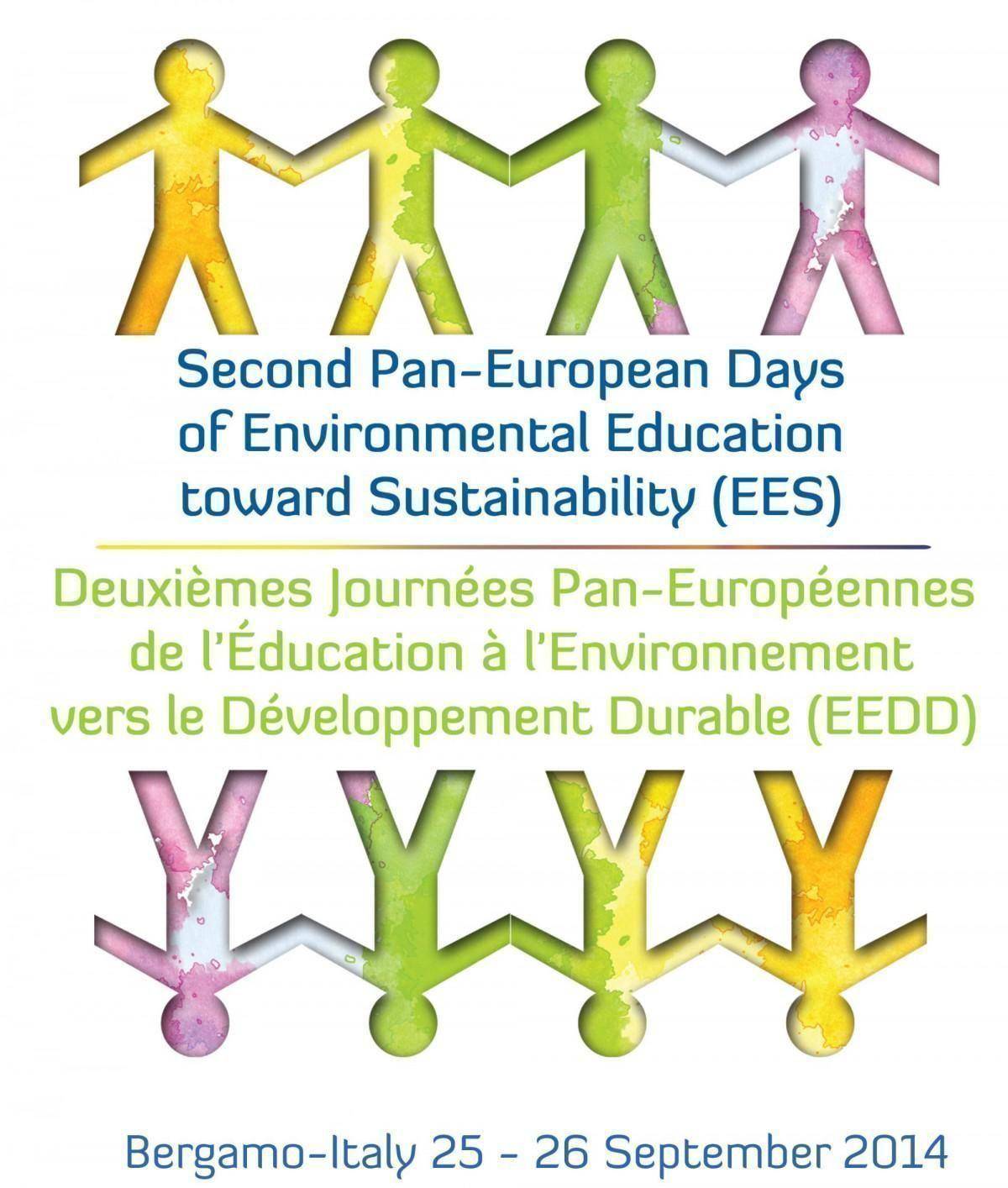 Hello everybody!
The web-site of the European Days on Environmental Education is now on-line and active!
www.europe.environmental-education.org/index.html
You will find on the web-site the initial program as well as the registration form, documents related to the event and information regarding accommodation.
The international organizing committee of the European Days has been defining different subject suggestions for the workshops, based on three major matters:
Göteborg's themes: the subjects that will be proposed in the 8th edition of the World Environmental Education Congress WEEC 2015 (http://weec2015.org ) have been integrated with the international commitee's proposals.
Building a Network: The need to build not only a European network but also a worldwide network led us to propose this workshop in order to discuss a Political Document on EESD in Europe and to continue creating a European area for consultation on environmental education.
European programs: introduce and discuss different European and worldwide programs with the participation of experts such as European functionaries in order to give the participants the opportunity to deepen their knowledge of a specific program and begin to identify partners and themes for European projects.
But this is not all: we also want your point of view. Therefore, in the registration form you will be able to give us your opinion and suggest us new themes for the workshops, as well as propositions for the development of the program and ideas for the event.
We thank you for your collaboration!
Kind regards
----------------------------------------------------------------------------------------------------------------------------------------
Bonjour à tous/toutes,
Le site des Journées Européennes pour l'Education à l'Enviornnement est maintenant en ligne et active!
www.europe.environmental-education.org/index.html
Sur le site vous trouverez le programme initial ainsi que le formulaire d'inscription, les documents sur l'evenment et informations sur l'accomodation.
Le comité d'organisation internationale de ces Journées Européennes a identifiés diffèrent propositions de sujets pour les ateliers, en se basant sur trois questions principales:
Les thèmes de Göteborg: les thèmes qui seront proposés pendant la 8ème édition du Congrès mondial d'éducation environnementale WEEC 2015 (http://weec2015.org ) ont été intégrés aux propositions du Comité international.
Construction du réseau: la nécessité de construire non seulement un réseau européen, mais également un réseau mondial nous a conduit à proposer cet atelier afin de discuter sur un Document Politique sur l'EE en Europe et de continuer à créer un espace européen de concertation sur l'éducation environnementale.
Programmes européens: présenter et discuter différents programmes Européens (et mondiales) avec la participation d'experts comme fonctionnaires européens, afin de donner aux participants l'occasion d'approfondir leur connaissance sur un programme spécifique et de commencer à identifier des partenaires et des thèmes pour de projets européens qui seront présentées.
Mais nous voulons aussi votre point de vue. A cet égard, vous pourriez, à travers le formulaire d'inscription, nous donner vos suggestions sur les thèmes pour les ateliers, vos propositions pour le développement du programme et des idées pour l'événement.
Nous vous remercions pour votre collaboration et votre patience.
Bien Cordialement
----------------------------------------------------------------------------------------------------------------------------------------
Hola a todos/todas!
La página web de las Jornadas Europeas para la Educación Ambiental esta ahora en línea y activa!
www.europe.environmental-education.org/index.html
Encontrarán en el sitio web el programa inicial, como también el formulario de inscripción, los documentos relacionados con el evento y la información sobre el alojamiento.
El comité organizador internacional de las Jornadas Europeas ha estado delineando diferentes sugerencias para las temáticas de los talleres, basándose sobre tres cuestiones principales:
Temas de Gotemburgo: los temas que se propondrán en la octava edición del Congreso Mundial de Educación Ambiental WEEC 2015 (http://weec2015.org ) se han integrado con las propuestas del comité.
La constitución de una red: La necesidad de construir no sólo una red europea, sino también una red mundial nos llevó a sugerir este taller con el fin de discutir sobre un documento de política sobre el ambiente y desarrollo sustentable en Europa y continuar con la creación de un espacio europeo de concertación sobre la educación ambiental.
Programas europeos: introducir y discutir diferentes programas europeos (y mundiales) con la participación de expertos tales como funcionarios europeos, con el fin de dar a los participantes la oportunidad de profundizar el conocimiento de un programa específico y comenzar a identificar socios y temas para proyectos europeos o mundiales.
Pero queremos también vuestro punto de vista. Por lo tanto, en el formulario de inscripción podrán darnos vuestra opinión sugerencias sobre nuevos temas para los talleres, como también propuestas para el desarrollo del programa y ideas para el evento.
Agradecemos vuestra colaboración y vuestra paciencia
Saludos cordiales
Email inviata con
MailUp
Con MailUp la disiscrizione e' sicura